Jaw-dropping pictures taken from drones capture extraordinary views that the human eye may otherwise not see.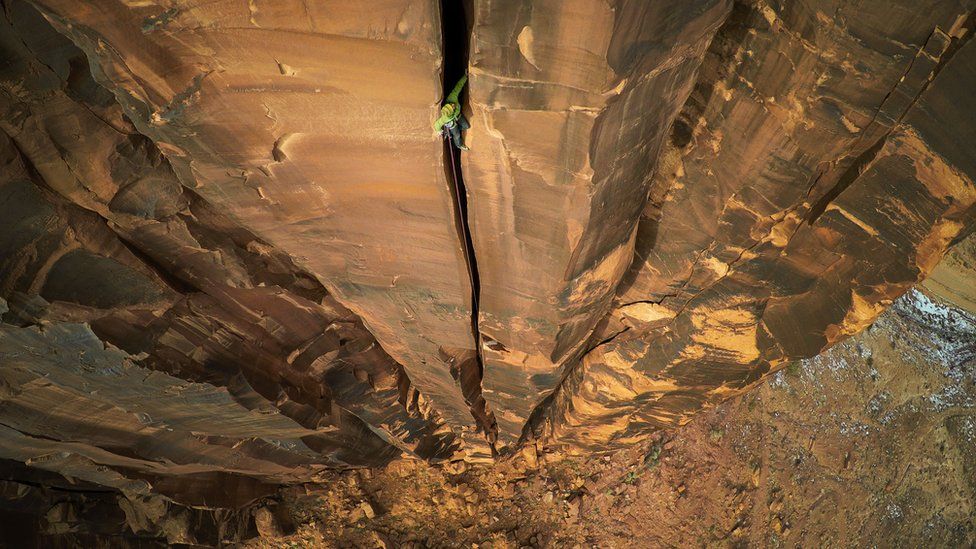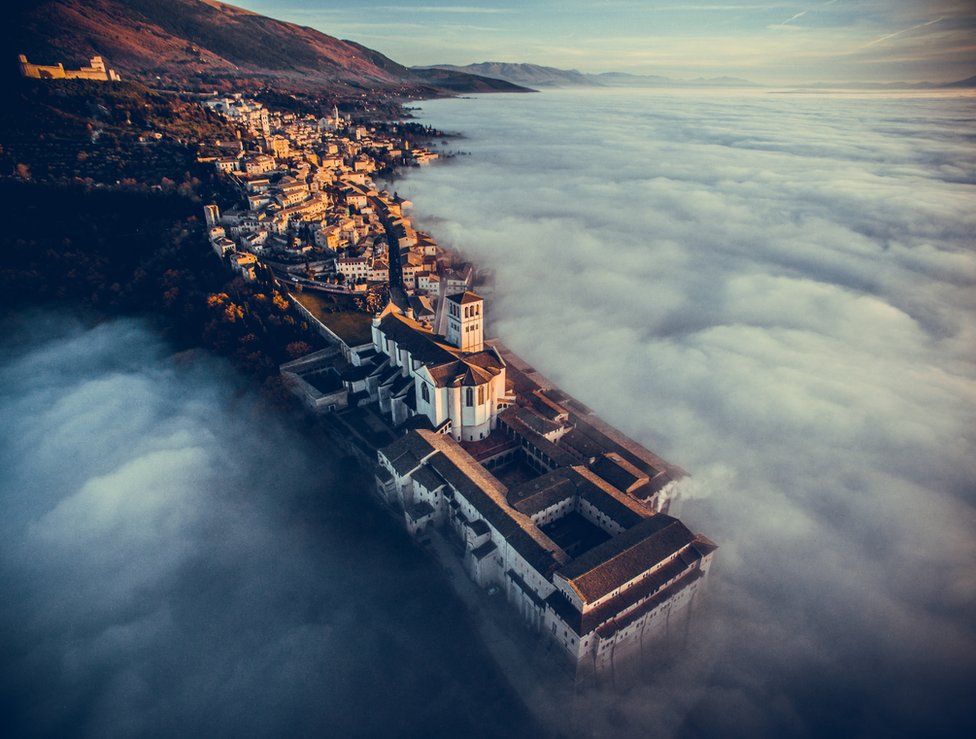 FRANCESCO CATTUTOSwathed in fog, the Basilica of Saint Francis of Assisi in Umbria, Italy, looks beautiful as the setting sun bathes its towers in light.
SZABOLCS IGNACZClusters of white sheep are seen scattered over the vibrant grass of Romanian fields.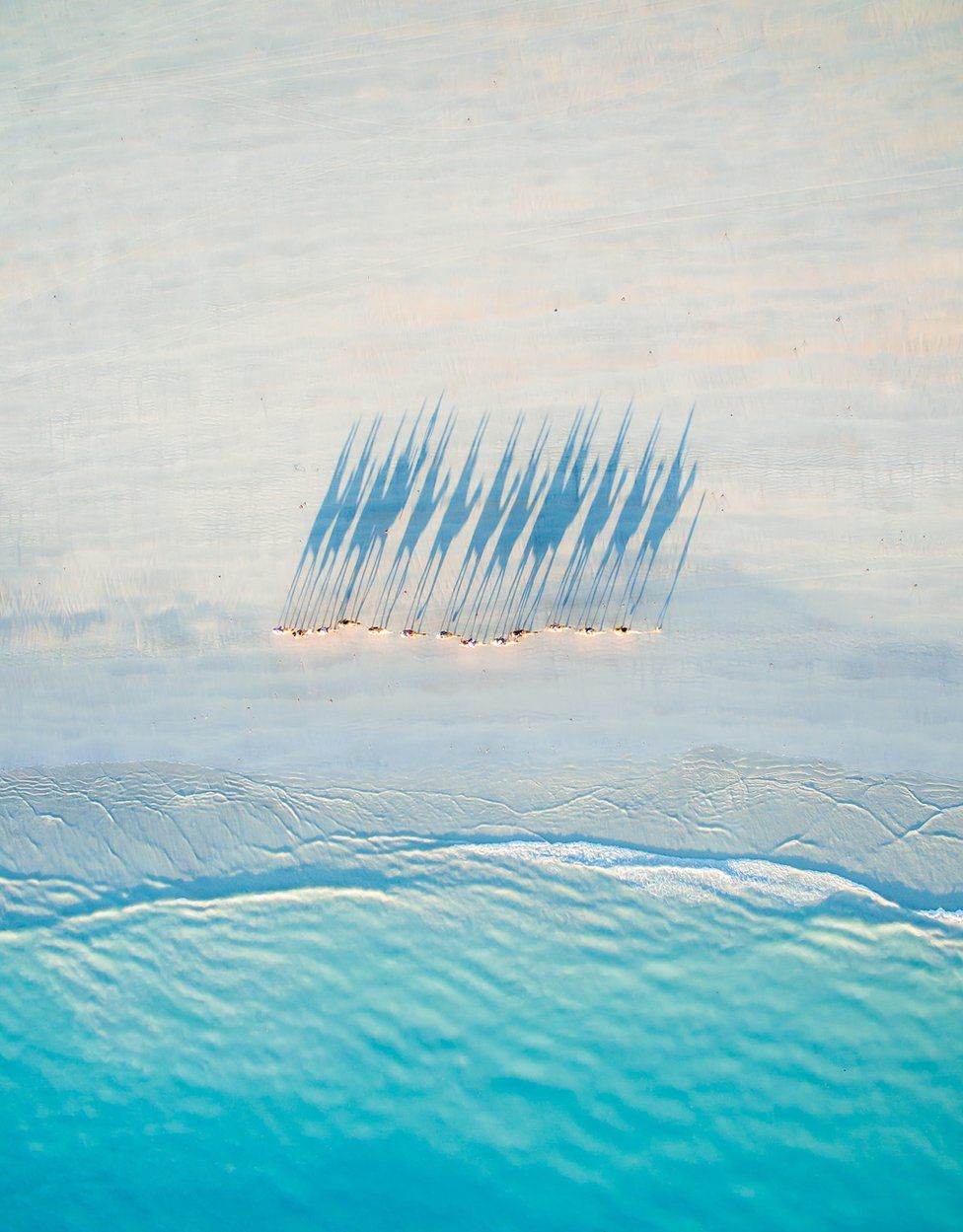 TODD KENNEDYLong shadows are cast as a caravan of camels walks along Cable Beach, West Australia, at sunset.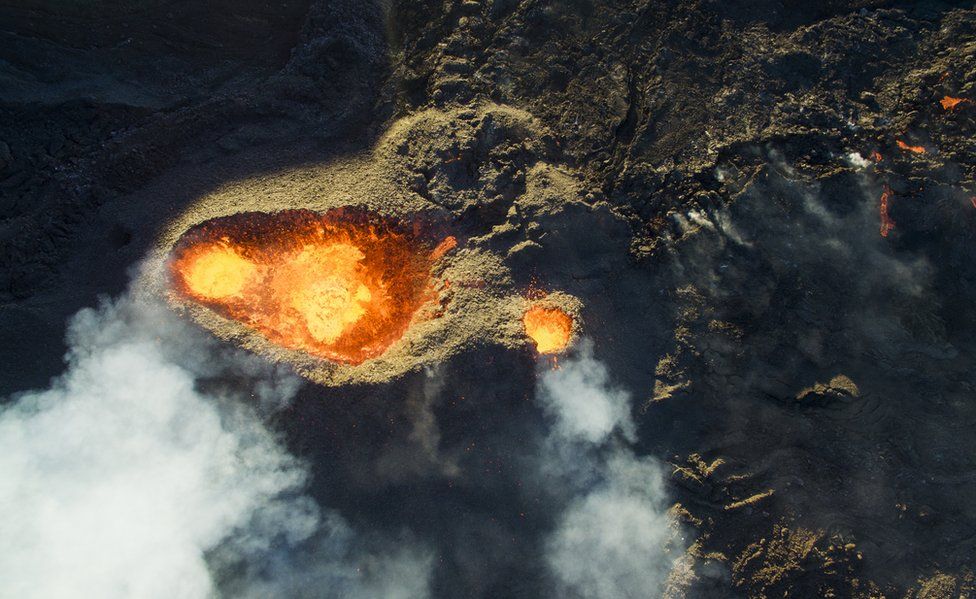 JONATHAN PAYETAppearing through the steam and gas is an impressive aerial view of an erupting volcano on Reunion Island.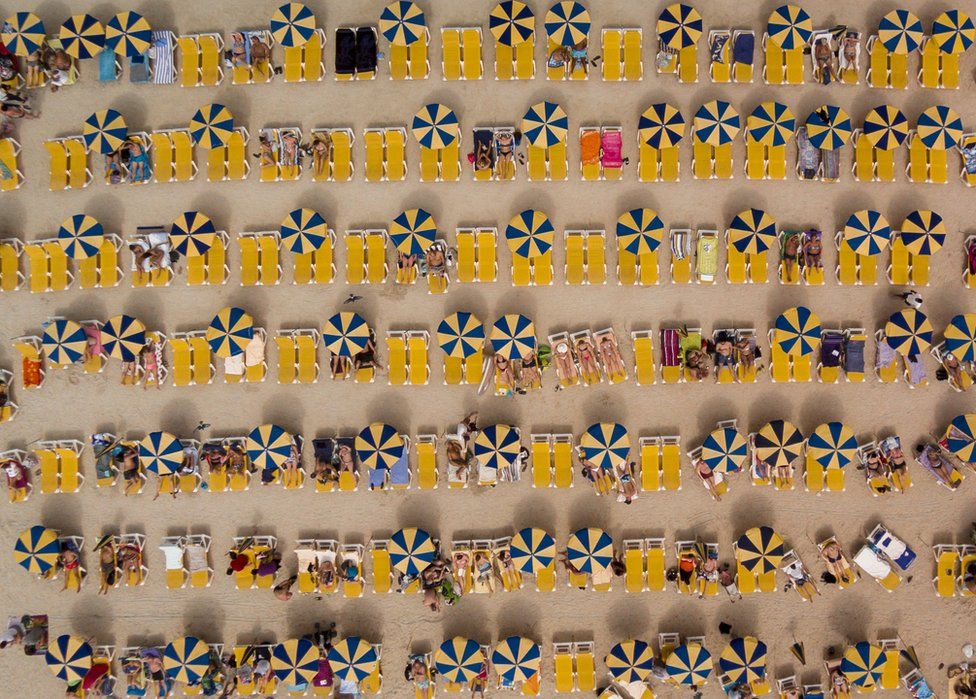 KAROLIS JANULISRhythmic patterns of umbrellas and beds during summer on the Playa de Amadores in Gran Canaria.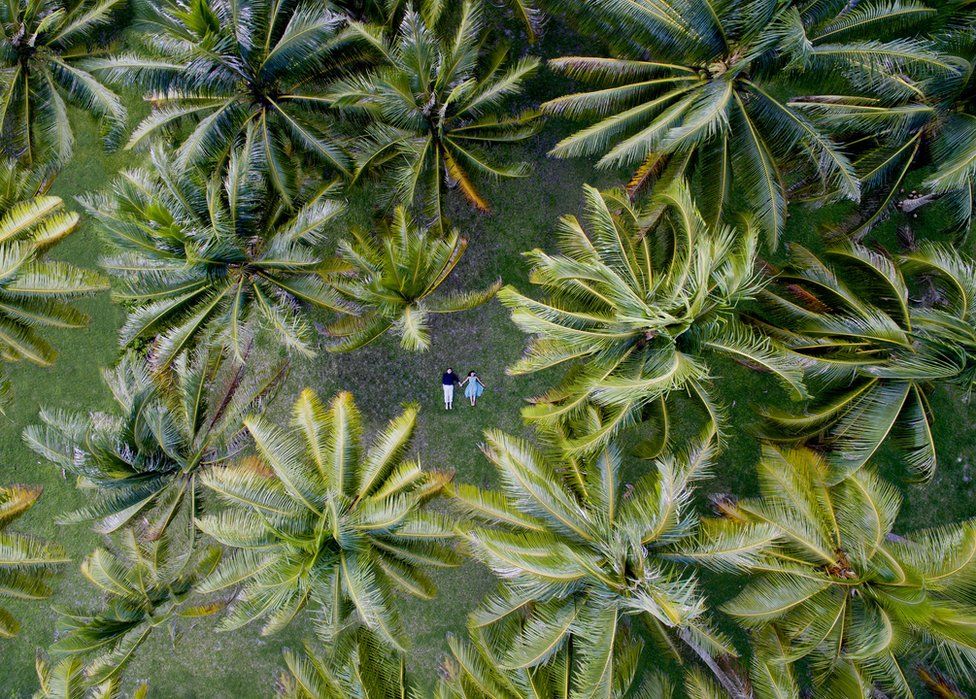 HELENE HAVARDSurrounded by moving palm trees, a couple lie together in a clearing on Huahine island, French Polynesia.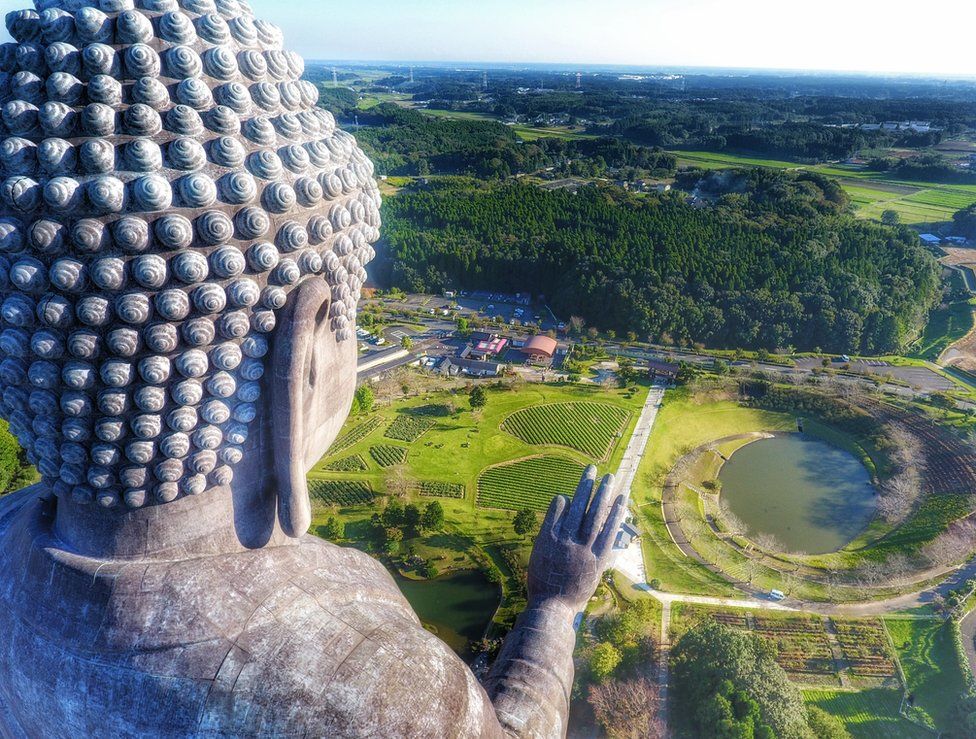 CLIECHTIThe huge bronze Ushiku Daibutsu statue looks out over the verdant landscape of the Ibaraki Prefecture, Japan.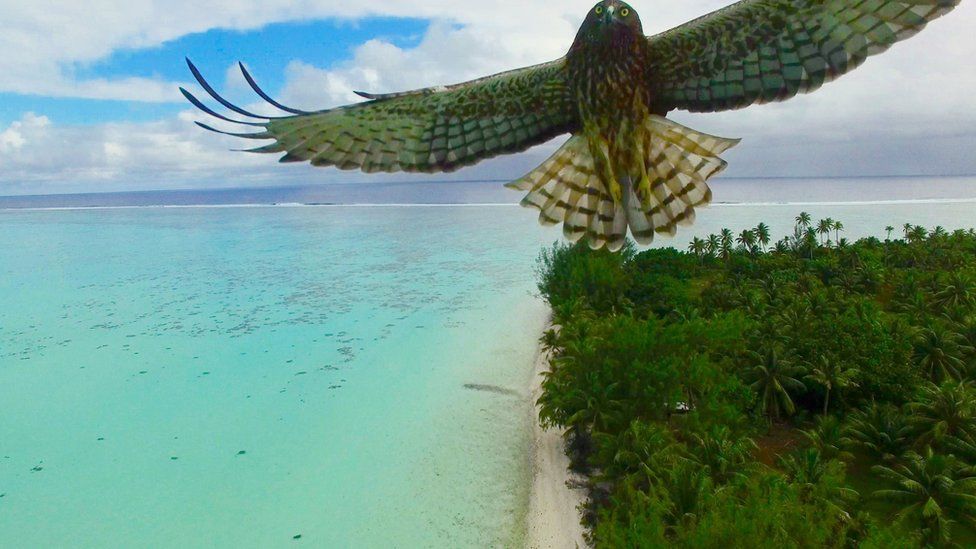 ACTUA DRONEBy chance, a drone catches a bird mid-flight over the paradise of French Polynesian beaches.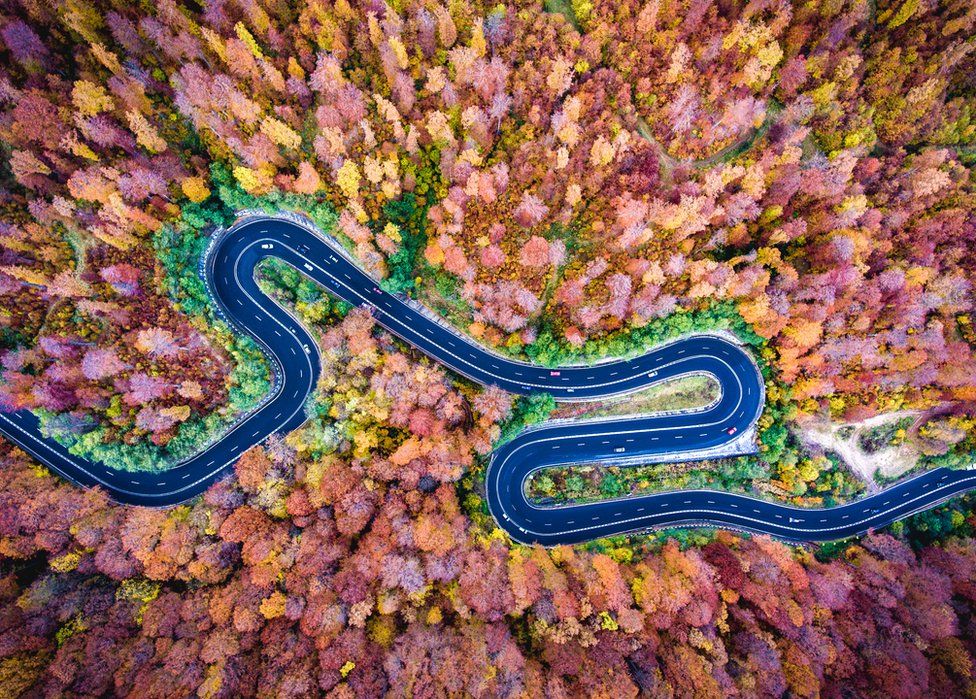 CALIN-ANDREI STANSighisoara, Transylvania, is the birthplace of Vlad the Impaler – otherwise known as Dracula – and this shot imagines what he might have seen on his nocturnal flights.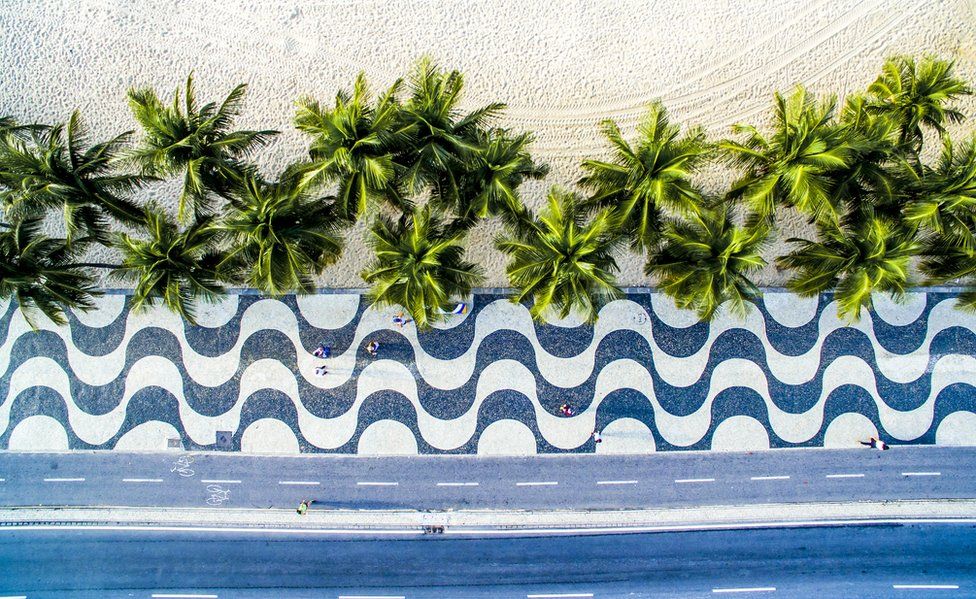 ULYSSES PADILHAShaded by palm trees, pedestrians make their way along the striking graphic pavements of Copacabana beach, Rio de Janeiro.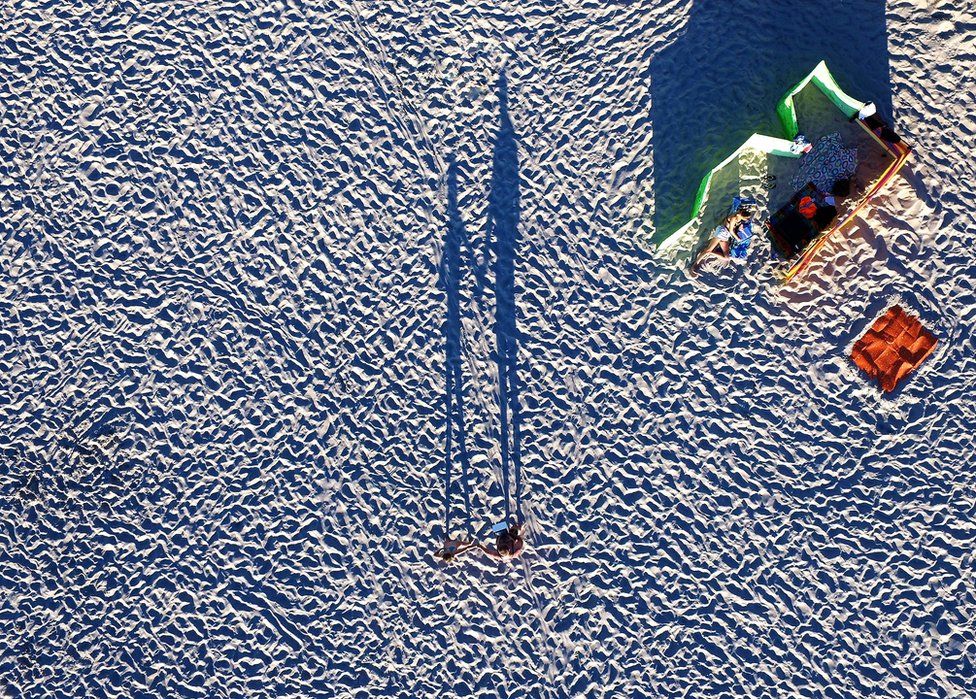 DRON EXPERTThe low sun creates long shadows, and impressive patterns, across the ridges of the sand on this Polish beach.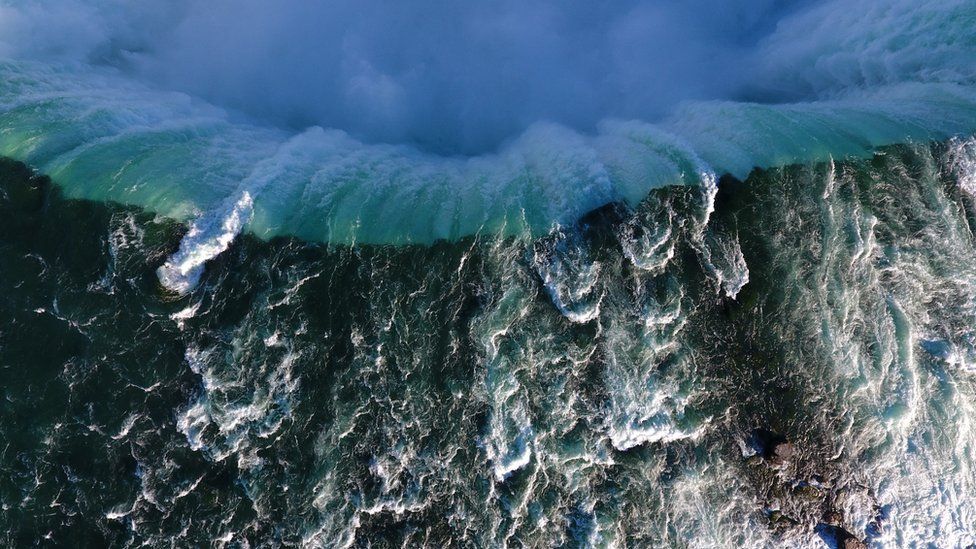 RYAN JONESWater thunders downwards as the drone hovers over Niagara Falls.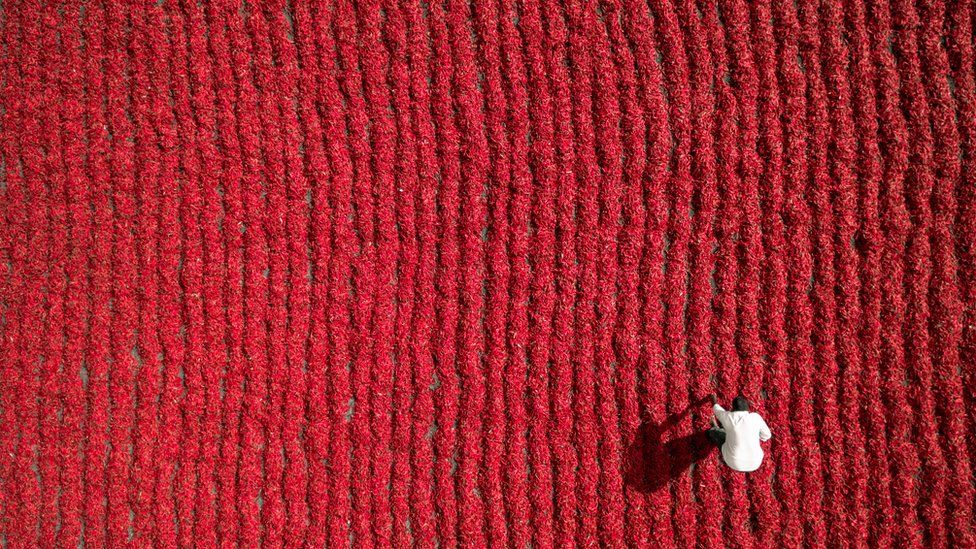 AUROBIRDThis farmer in Guntur, India, is a lone white dot in a sea of bright red chillies.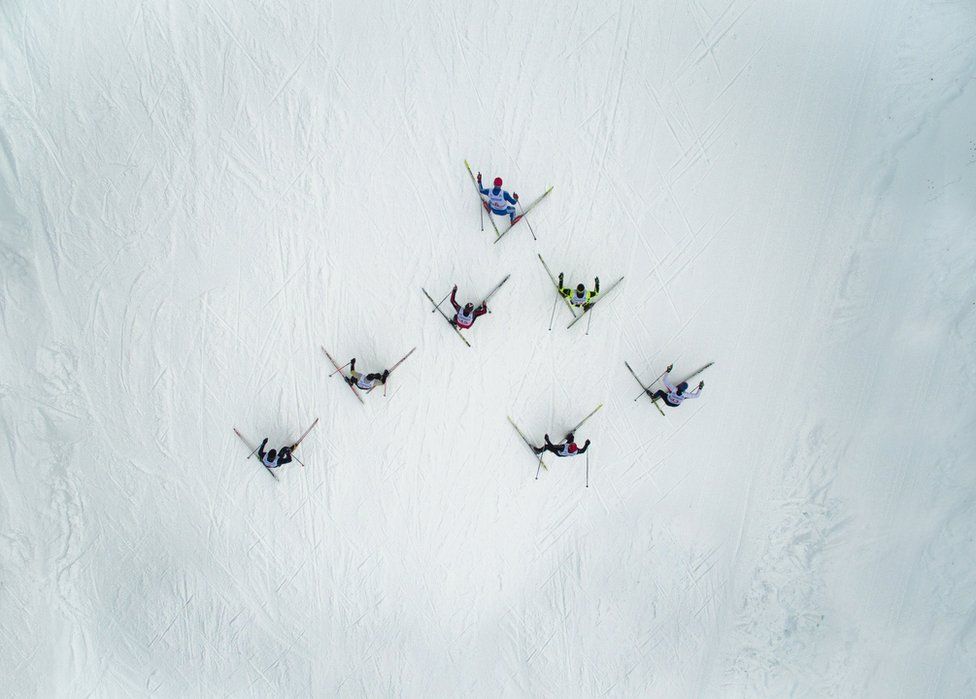 MAKSIM TARASOVA formation of skiers on a frozen hillside of the Adzhigardak mountain, Russia.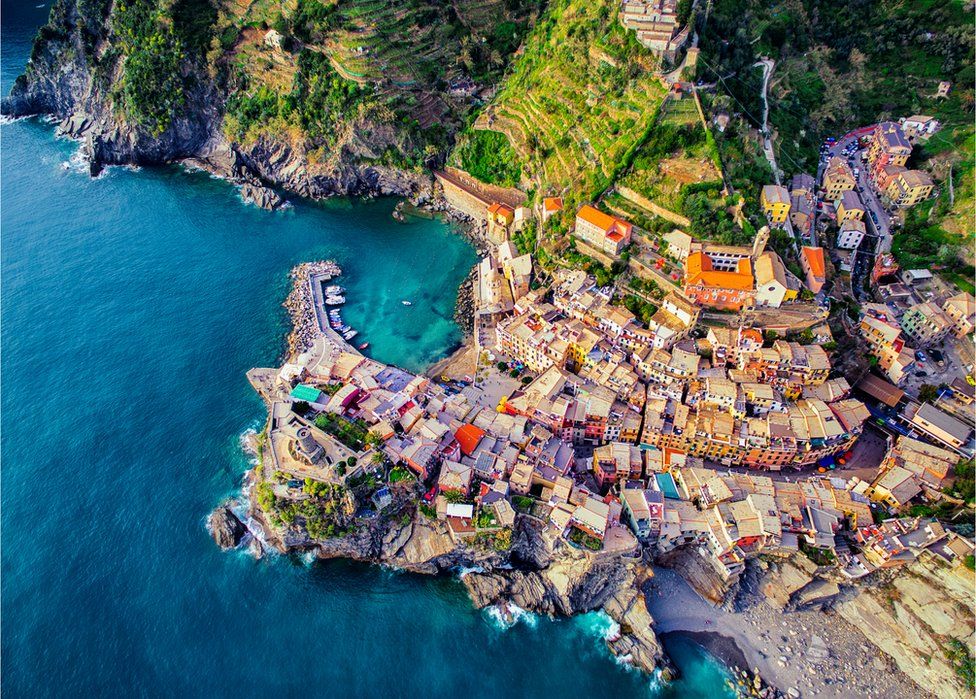 J COURTIALAn idyllic view of the brightly-coloured buildings of the Italian seaside town of Vernazza.
All photographs published by Dronestagram.